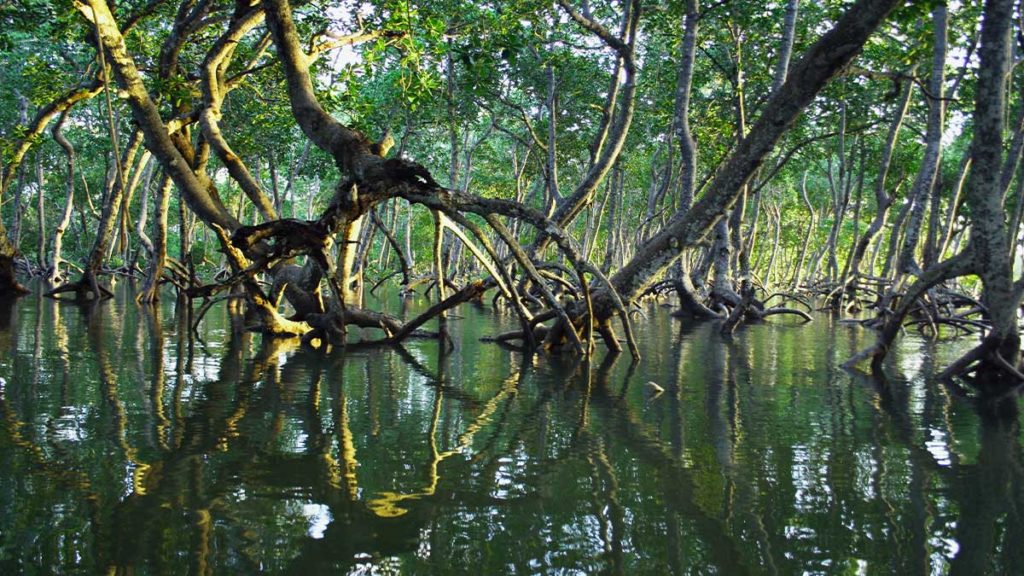 Mozambique is the newest addition to the expanding list of nations with significant mangrove programs. African governments are increasingly turning to mangrove restoration projects in an effort to safeguard coastal populations from climate change and stimulate investment.
Mozambique is hailed as the largest coastal or marine ecosystem carbon storage project in the world and follows initiatives throughout the continent, notably in Kenya, Madagascar, Gambia, and Senegal.
Despite being smaller in size than forests, the blue carbon—also known as carbon absorbed by these ecosystems—can sequester, or remove, carbon dioxide from the atmosphere more quickly.
Project leaders hope to convert 185,000 hectares (457,100 acres) in the central Zambezia and southern Sofala provinces into a forest that could absorb up to 500,000 tons of carbon dioxide as part of Mozambique's mangrove restoration project, which was announced in February with its UAE-based partner Blue Forest.
According to Vahid Fotuhi, chief executive of Blue Forest, "blue carbon may be used to improve the lives of coastal people as well as trap tons of carbon dioxide."
In Africa, mangrove forests cover over a million hectares. When taken as a whole, they may absorb more carbon dioxide than the yearly emissions of Bolivia or Croatia combined.
Due to logging, fish farming, coastal development, and pollution, Africa's largest mangrove forests have been completely destroyed in recent decades. This has boosted blue carbon emissions and exposed vulnerable coastal populations to more floods and other dangers to their way of life.
However, the Mikoko Pamoja project, which was launched in 2013 in Kenya's Gazi Bay and protected 117 hectares (289 acres) of mangrove forest and replanted 4,000 trees annually, can be partly blamed for the continent's growing interest in mangrove restoration. This project inspired other nations to address their damaged coastal land and replicate its success.
Mikoko Pamoja, which means "mangroves together" in Swahili, focused its efforts on defending the tiny settlements in the villages of Gazi and Makongeni from coastal erosion, fish population decline, and climate change.
It gained the community of barely 6,000 people worldwide recognition, awards, carbon money, and higher living conditions. It was termed the "world's first blue carbon initiative."
Iddi Bomani, the village head of the Gazi community, stated that Mikoko Pamoja had contributed to the construction of initiatives in the community, including the installation of water. Since then, a number of other initiatives have succeeded.
Mangroves alone store up to four times more carbon per hectare than tropical rainforests. According to Marissa Stein of the Coral Reef Alliance: "Restoring and safeguarding our marine ecosystems plays a critical role in sustaining the health of our planet."
Additionally, according to the Global Mangroves Alliance, mangroves can avert more than 65 billion dollars' worth (£52.5 billion) worth of property loss annually, as well as damage and flood danger for 15 million people.
With information from: Express & Star